New 'Seconds' sub-dial
3rd January 2020
An updated version of the GMT4 watch face series has been published which now supports a minor dial to display the seconds. The new feature will allow you to have a minor dial showing the seconds rather than having the full size second hand. Similar to what you might see on some chronograph style watches.
When using the smaller seconds dial you can have as many colours in use as you want and the text drawn on the screen has also improved graphics.
Due to memory constraints on some devices the new seconds dial is not available across all versions for devices with screen sizes of 240 pixels or more (Fenix 5, Fenix 6, MARQ etc). Check the help page for details on your device and which version to use.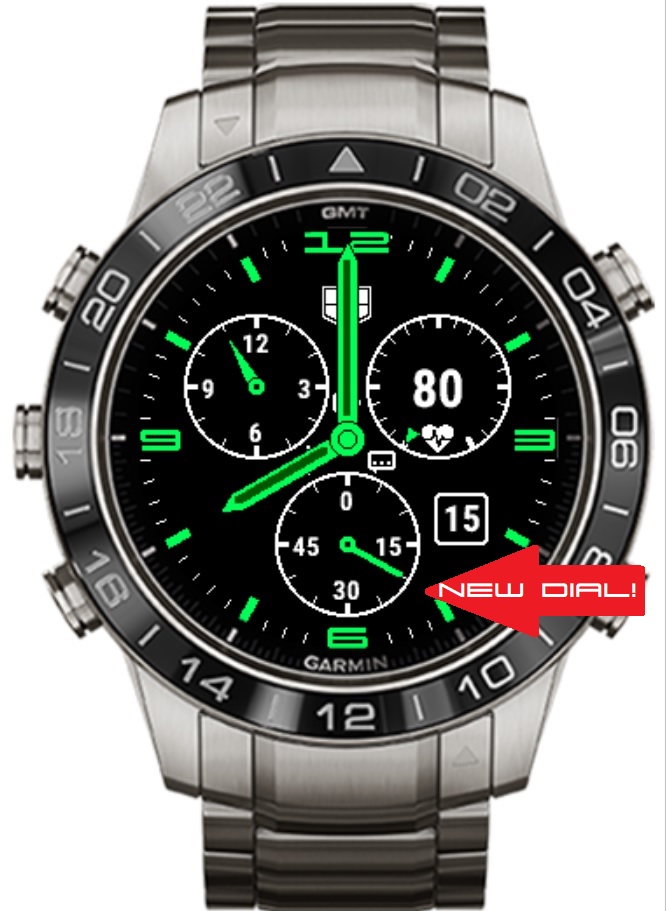 Second hand available as a minor dial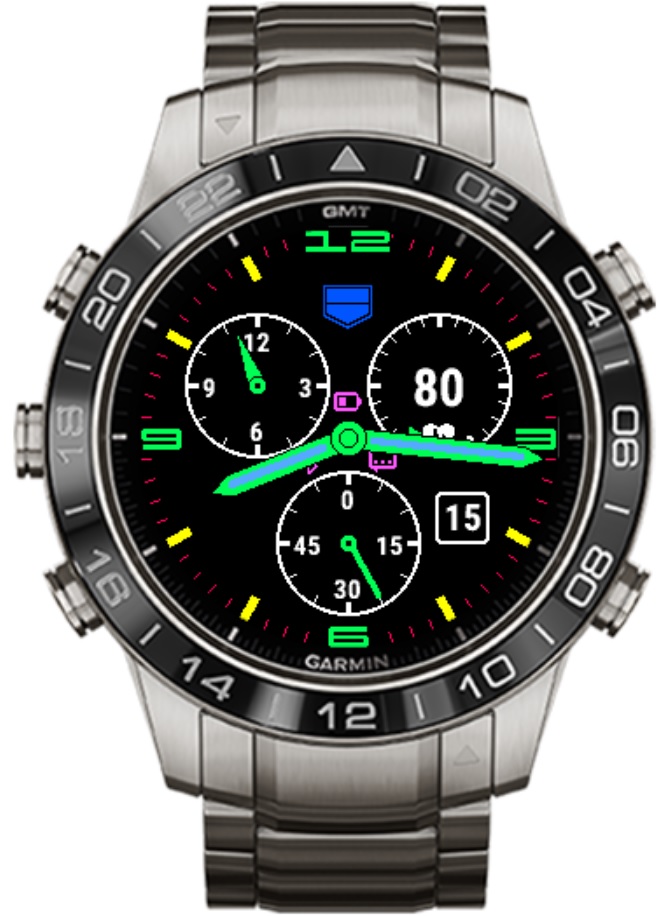 Use as many colours as you want with new dial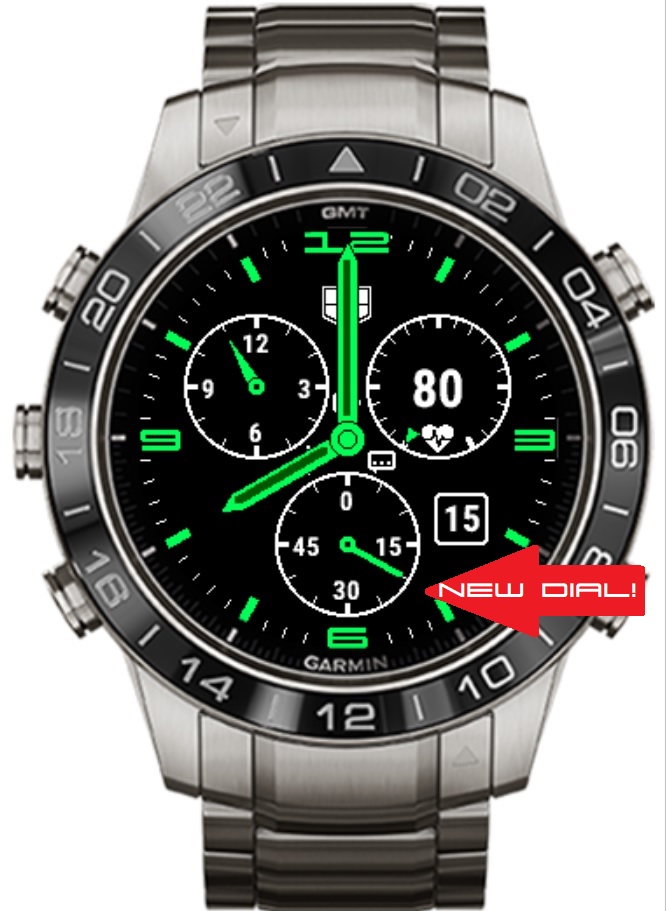 Second hand available as a minor dial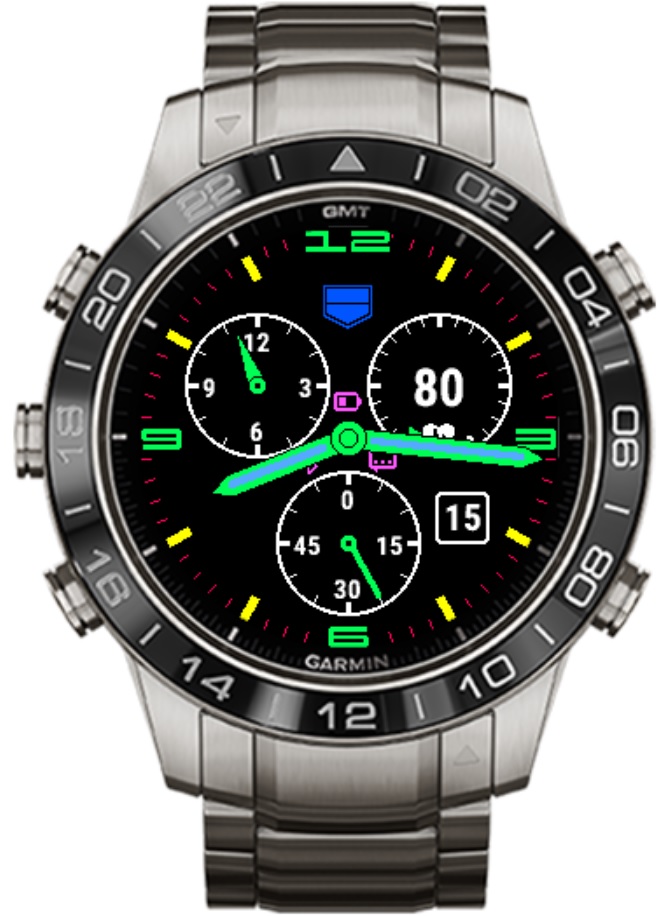 Use as many colours as you want with new dial