GMT 4 Master Web Configuration Tool
22nd June 2018
A new version of GMT4 and GMT 4 Master are now available that allow user watch face settings to be configured via a web page. This allows the user to define up to 8 different watch face configurations and easily switch between profiles. You can even set up a schedule to have the watch face switch automatically! So now you can have your 9-5 work watch, switch to different configuration for the evenings and do something completely different on the weekends.
There will be a small activation fee of $4.99 USD to use the new web based scheduling feature to cover costs for web site hosting and support.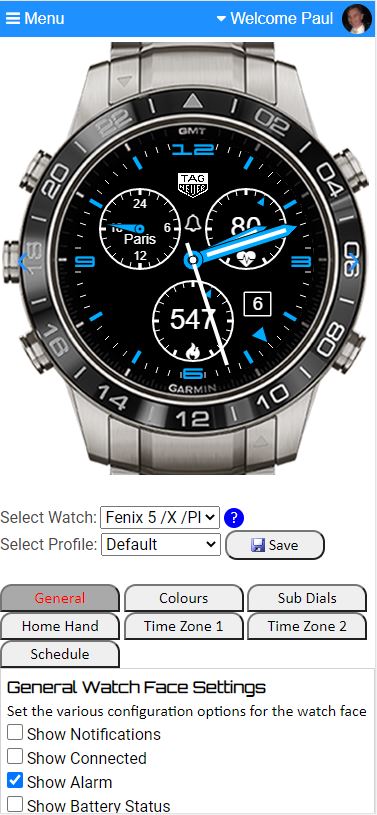 New web site to configure GMT4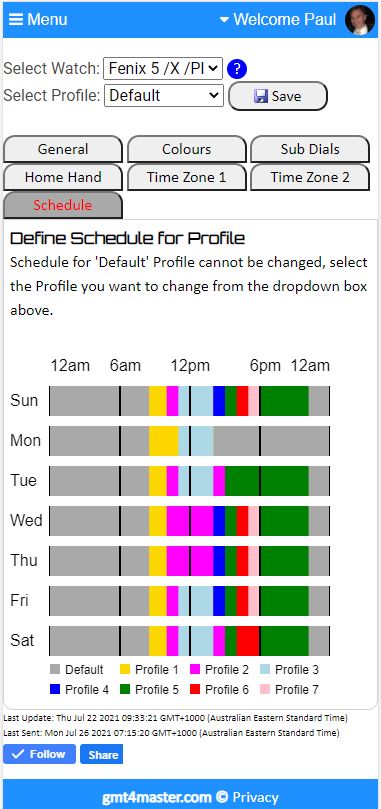 Set the schedule for your watch face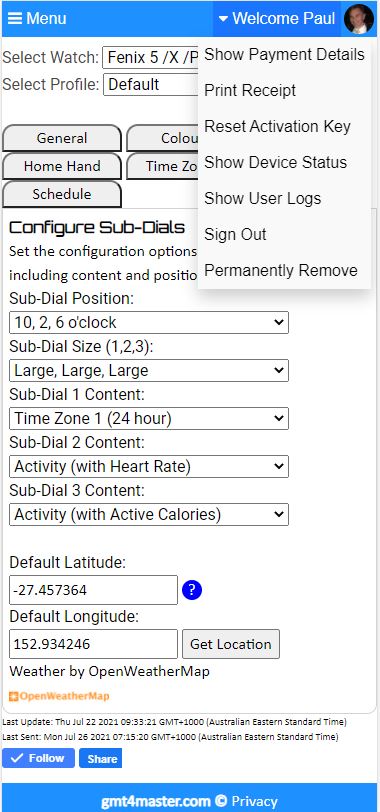 Confige sub-dials for your watch face, print payment details etc.